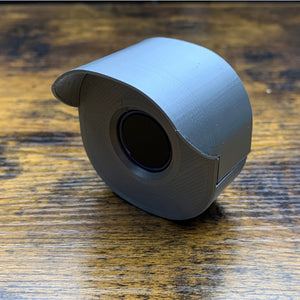 Wall mount for Shelly Button1 -outdoor-
Product Details
Outdoor wall mount for the Shelly Button1.
Available in PETG, black,
Please note:
The products are manufactured on a 3D printer using the FDM process.
This may result in slight differences in surface texture- or slight color variations. However, this does not affect the correct function.



Video on the subject




Product information
The pictured Shellys and other items not explicitly named in the item description are for illustration purposes only and are NOT included in the scope of delivery.

Unless otherwise stated, the item price always refers to 1 piece,
even if several devices are shown on the product image!
Errors and omissions excepted.