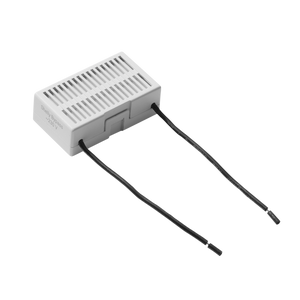 Shelly ByPass V2
Accessory for Shelly 1L and Dimmer 2

The Shelly ByPass is needed when a Shelly 1L or Shelly Dimmer 2 is installed without neutral and the connected loads do not meet the minimum load of 20W. e.g. LED lamps, which then "flicker".
This can be prevented by connecting the ByPass in parallel to the consumer.
This is the new version V2!
Power
Power supply AC
230V ±10%, 50Hz
Power supply DC
No
Features
Compatible with
Shelly 1L, Shelly DImmer 2
Dimensions
Size
39 mm x 23 mm x 7 mm

Warranty and Support:
Warranty inquiries and troubleshooting via the Shelly-Support-Ticketsystem